Rocking It In Your 40's
Finding the right apparel can be challenging in our 40's! We still want the latest trends but we also want comfort, style and flexibility. It has been my personal mission to help empower women with fashion and style to be able to feel confident and #bossbabe and #bossmama too! I find that styles help my mood and my attitude and I always want to help my fellow gals be their very best. Follow me on my small business journey and together let's uplift one another.
"What you do makes a difference, and you have to decide what kind of difference you want to make" --- Jane Goodall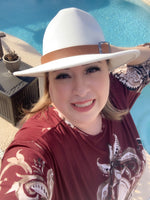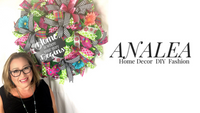 Our Story
I'm Analea Cavazos owner and founder of Analea's Style It. I love Fashion and Style and while I am a busy wife, mother, and business owner I value a great shopping experience for our customers. I'm an advocate of Fashion for Real Women as we are Sisters in every shape and size! We at Style It pride ourselves in offering Superb Quality, Comfortable Stylish apparel and Accessories for Women in all sizes! We always have something for everyone!